Issue-based coalition building, in this case, re: TPP
Joseph Stiglitz on the Trans Pacific Partnership: "This is a Big Deal"
Alexandros Orphanides (In these Times)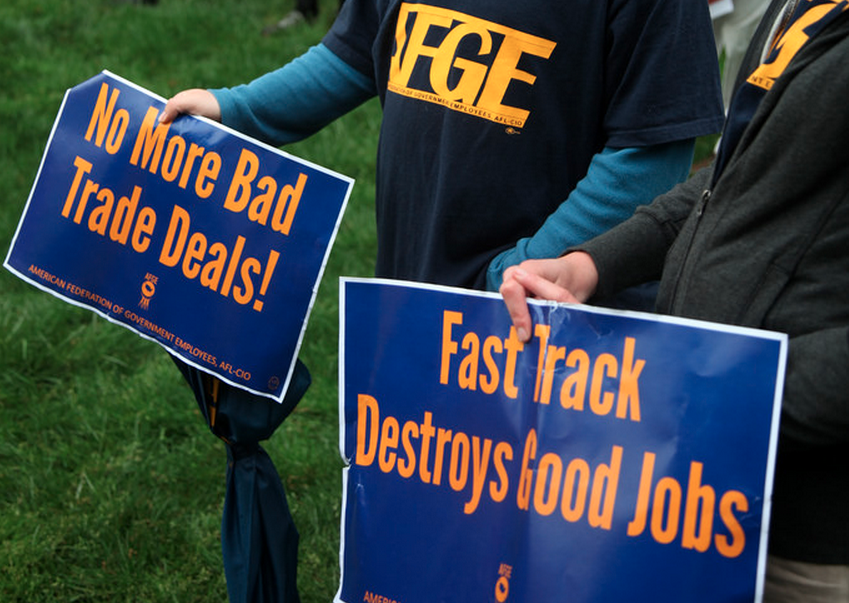 "What Is TPP?
The TPP is a massive trade agreement between the United States, Canada, Chile, Australia, Brunei Darussalam, Malaysia, Mexico, New Zealand, Peru, Singapore and Vietnam.
"Critics of the agreement say it amounts to the promulgation of corporate globalization and neoliberalization and have likened it to "NAFTA on steroids." In a recent interview in Salon, Noam Chomsky described the TPP's aims as to "maximize profit and domination and to set the working people of the world in competition with one another, to lower wages and increase insecurity, ... [and] to protect at the same time ... the top wealth sector."

"The Community Meeting With Joseph Stiglitz
Labor unions, community organizations and Nobel laureates don't often share a public school auditorium, but that was precisely the constellation of characters that gathered on a recent Wednesday night at P.S. 69 in Jackson Heights to discuss the potential ramifications of the TPP, which is slated for congressional fast-tracking.
Around 400 people attended the community meeting, organized by a variety sponsors, including the WFP, Make the Road New York, Communications Workers of America (CWA), Terraza 7 (a local bar and community space) and others. The crowd of unionized workers, small business owners, activists and local residents filled the elementary school auditorium to discuss the implications of the trade agreement and hear Joseph Stiglitz's remarks on the agreement. Within the economics discipline, Stiglitz, a Nobel Prize winner in economics and Columbia University professor, has been one of the TPP's most outspoken critics.
"One of the reasons you should know [the TPP] is important is that they've tried to get it passed without anyone knowing about it," Stiglitz began. "And that should make you suspicious." The bill's backers "always say ... they're going to create jobs. If that were really true, you'd expect the unions that represent the workers [affected by the bill] to be all in favor of it."
Alluding to the 2008 financial crisis, he continued, "The people that are in favor [of TPP] are the people in Wall Street."
READ THE ENTIRE ARTICLE HERE